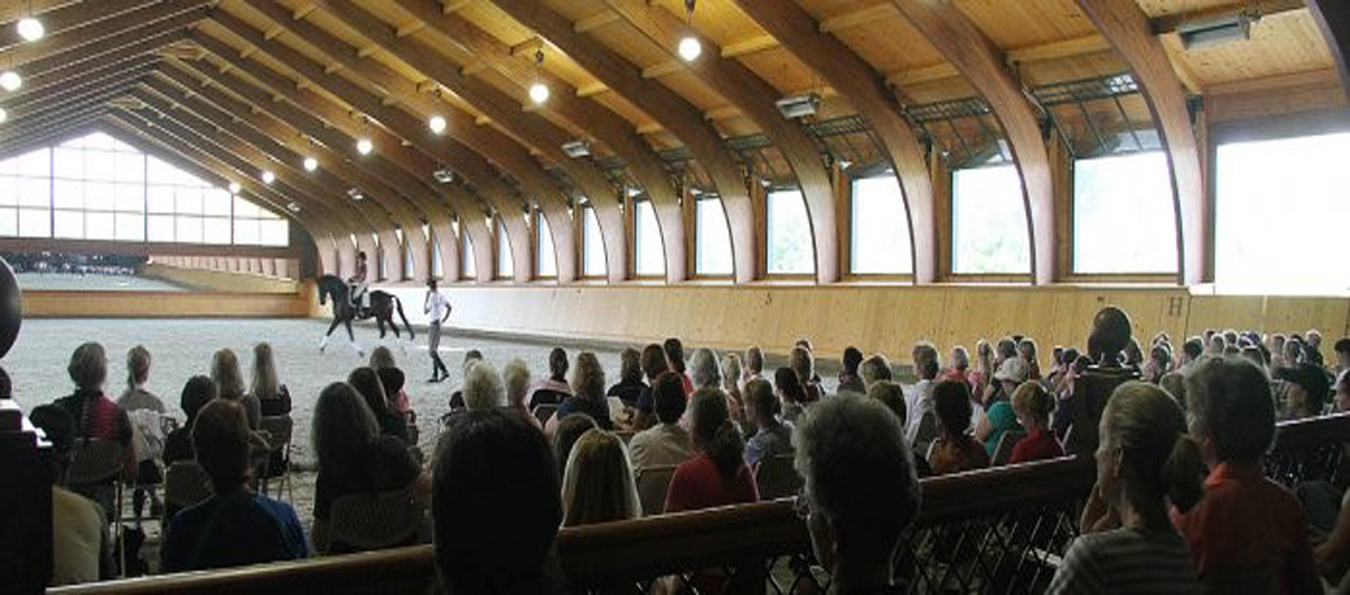 USEFUL INFORMATION TO THE AUDIENCE
1.        The same 12 riders will ride each of the 3 days of the clinic  (see "Autumn Group" and "Spring Group" in "Trainers/Riders" menu).

2.        The training sessions start at 8.00 and finish at 18.30. During this time, any person with a valid ticket can enter, leave and come back in the gallery freely as many times as wanted  (a stamp will be applied on the wrist for easy re-entry).

3.        3 day tickets are available, as well as tickets for one day only (any of the 3 days). The 3 days training will be articulated through the following plan : 

            a.   First day : horse/rider presentation to the trainer. Analysis and definition of training strategy
            b.  Training according to strategy
            c.   Training according to strategy and training recommendations for the  future.


4.        The trainer's voice is  amplified by loudspeakers so that  the instructions to the riders are clearly audible in the gallery 


5.        The clinic consists mainly in  training sessions.  However, the  trainer will sometimes  address the audience or ride a horse himself.

6.        The area in the gallery being in front of the trainer is reserved for all early-booking tickets holders  and for VIP guests.

7.        The cafeteria will be opened all days long
TIMRÅ KOMMUN

E-post: timra.kommun@timra.se
Organisationsnummer: 212000-2395
Kommunhusets öppettider 08.00-16.30