10 Trainers , 10 Clinics , ONE Dream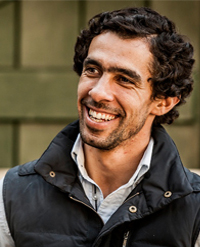 Gonçalo Carvalho
Gonçalo Carvalho is a Portuguese Equestrian, born 1 April 1982 in Lisbon. Grandson of Mestre Abel de Carvalho, a close collaborator to iconic Mestre Nuno de Oliveira., Gonçalo Carvalho entered the prestigious Escola Portuguesa de Arte Equestre. with only 18 years old… There, he chose the Alter Real foal Rubi as a young horse to break in and start to train… Rubi was later to become his first Olympic partner...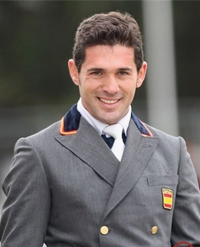 Severo Jesus Jurado Lopez
Severo Jesus Jurado Lopez is born in Sevilla (Spain) on 9 September 1988. During his childhood, he learned, in the farm of his grandfather, all the basics of horsemanship and Classical Spanish riding...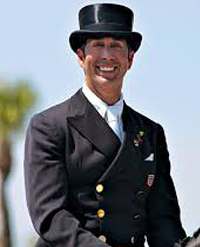 Robert Jeffrey Dover
Robert Jeffrey Dover is an American dressage equestrian born June 7, 1956. Robert Dover started to specialize in dressage at age 19 and competed in his first Olympics in 1984. He then competed in every Olympics between 1984 and 2004, winning four team bronze medals. He also took a team bronze at the 1994 World Equestrian Games...
Imke Schellekens-Bartels
Imke Schellekens-Bartels is a Dutch Dressage Equestrian, born in 1977 in Hooge Mierde (The Netherlands). She is the daughter of Olympic Medallist dressage rider and trainer Tineke Bartels, who is also her trainer...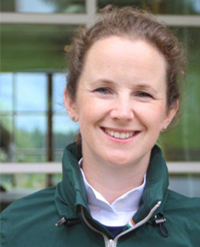 Judy Reynolds
Judy Reynolds is an Irish dressage rider, born 11 June 1981 in Kildare. During the last few years, Reynolds competed at three World Equestrian Games (in 2006, 2010 and 2014), at three European Dressage Championships (in 2007, 2011 and 2015), as well as at a great numbers of 3, 4 and 5 stars CDI such as Munich, Rotterdam, Hagen, Odense, Lyon, London Olympia, Amsterdam , Neumunster...
Juan Manuel Muñoz Díaz
Juan Manuel Muñoz Díaz is is a Spanish Olympian dressage rider, born 19 May 1969. In 2012, and after riding the PRE stallion Fuego for 10 years, Juan Manuel achieved a 10th place in the London Olympics with a score of 75,608% in the GP. After his musical performance, the delight of the audience was obvious...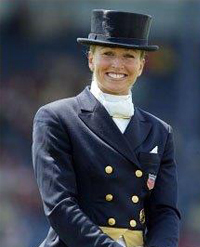 Lisa Wilcox
Lisa Wilcox is an American Dressage Equestrian born in Arizona. Lisa grew up on the family ranch where, very early, it became clear that horses would play a central role in her life. After studying equine science, Lisa started to ride in eventing tests, and it was her German husband at the time, Jan Ebeling, that awoke her interest for dressage...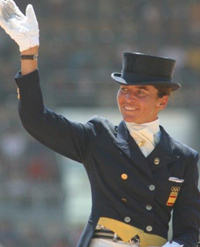 Beatriz Ferrer-Salat
Beatriz Ferrer-Salat is a Spanish Dressage Equestrian, born 11 March, 1966 . She started riding at age 15, and soon begun training seriously in Dressage. The 1986 Selection of Barcelona to host the 1992 Summer Games Olympics inspired her to become a professional in the sport...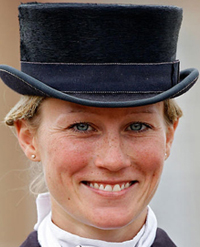 Helen Langehanenberg
German dressage rider Helen Langehanenberg was born on 21 May 1982. She didn't come from a horsey family — her father was a teacher, her mother a former nurse — but she loved horses as a child and was taken to a riding school for the first time when she was six...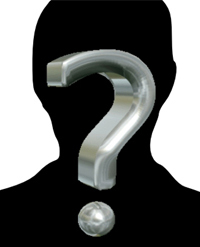 Trainer To Be Announced